Getting started at home: What you need to know
One of the best little-known secrets about yoga is that you don't need to live close to fancy studios to get involved.  A home yoga practice gives you plenty of health benefits, and cultivating your own routines allows you to fit your yoga into your schedule, rather than changing your life to comply with a pre-set class time.  Even if you can only spare ten minutes in your day, that's enough time to start a meaningful yoga practice from home that will make you feel more empowered and centered.  Remember, anything that's worth doing takes practice, patience and a strong level of commitment.  Practicing yoga by yourself means that you don't have the accountability of a class to keep you motivated, so your resolve to get on the mat everyday will need to come from within yourself instead.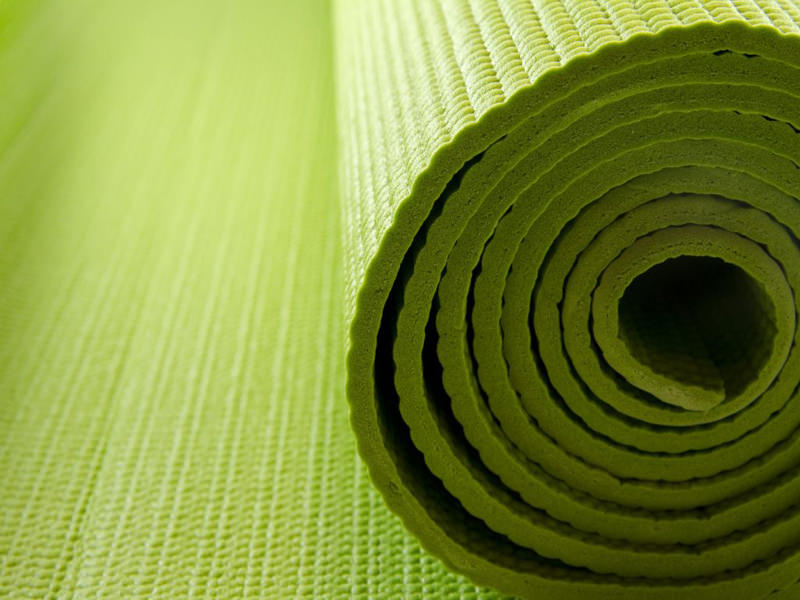 The tools you need
You don't need much equipment besides your body and your breath to practice yoga, but a few key supplies can make your practice easier.
Yoga mat: mats are an essential tool for yoga, and a proper mat will give you good grip while also defining the space for your practice.
Straps: Especially helpful for beginners, straps can help you reach the parts of your body you aren't flexible enough to access otherwise.
Blankets and blocks: these props help with flexibility when you can't properly complete a pose.  They can be used for elevating the hips or creating the space to do extensions when your hands can't reach the floor.
Yoga balls: Though not often used, some yoga practices require balls to help with stability, balance and strength.
Online resources for cultivating your practice
The beauty of the internet age is that you are no longer limited by where you live.  There are some incredible resources online for practicing yoga, and many of the best ones are completely free on YouTube.  Each instructor will have a slightly different style, so it's a smart idea to try several different websites until you find a practice style that resonates with you.
Below are some of the top online yoga programs to get you started.
Best tips for success
The best online yoga program won't do you any good if you can't get yourself to stick with the program.  Getting into a long-lasting yoga habit can be hard, but if you follow these steps you are likely to succeed.
Figure out the timing that works for you: Both our bodies and our minds need to commit to a routine to make it stick, so try to maintain a specific yoga practice time everyday.  After you've gotten in the habit of a daily practice, both your mind and body will crave your practice at this time.
Make your practice space sacred: Have a spot in your house that is perfectly set up for yoga.  It can be a corner of your bedroom or an empty hallway, but make it feel like YOUR space so that you stay eager to return to it.
Start in silence: Even if you don't intend to meditate, take some time before the start of your routine to commit an intention for what you want to accomplish.  This both helps to center you on your primary feelings and gets you prepared to have a high quality practice.
Practice on an empty stomach: Yoga involves lots of stretching, which can be uncomfortable when you've just eaten a big meal.  To keep things feeling good, make sure your last time you ate was at least two hours before your practice.
In summary
Yoga is a powerful practice to incorporate into your daily life, and you don't have to go to a fancy studio to start experiencing the benefits.  By cultivating a home yoga practice through online instruction, you can teach both your body and mind to be more present and to live a more joyful, engaged life.  If you've got an internet connection and a few feet of floor space, you've got nothing to lose and everything to gain by committing to your own personal yoga routine.
—
Modern-day natural life hacks, natural movements, natural food Blogs.  Increase your life and improve your lifestyle.  Healthy body and healthy mind is the key to a better living.  Adopt these unique natural living ideas, enjoy the benefits and improve your well-being.  Read our blogs at
http://www.naturalcave.com
to lead a better life with happiness.
 —