Few things in modern times have been culturally appropriated as quickly and completely as yoga.  What was once a relatively obscure Hindu spiritual practice in east Asia has become a mainstream form of exercise for overworked city dwellers everywhere.  It's easy to scoff at the widespread popularity of yoga in the western world, but the truth is that millions of people are drawn to yoga because it offers them something that is missing from their daily lives: inner calmness, total body awareness and the ability to exist in the present moment.  In other words, yoga can restore to your life what a chronically over-scheduled, cell phone-addicted existence has been destroying for years.
If you are feeling stressed, overwhelmed or exhausted with the pace of your life, yoga can slow you down.  You might be astounded at the difference that intentional mindfulness can make in the quality of your daily routines, even if they stay just as hectic.
What is yoga?
Yoga is an extensive collection of Hindu spiritual practices that are focused on melding together the mind, body and spirit into feelings of connection with the rest of the universe.  The word yoga means 'union' and is used to describe the melding together of the consciousness of the individual with the consciousness of the universe.  Western yoga typically draws inspiration from Hatha Yoga, a yoga path that emphasizes physicality.  Despite the physical element of mainstream yoga, it's wrong to think of the practice as an exercise; rather, it is a philosophy focused on returning our bodies to a state of balance and health.  Though the mind can be deceptive and trick you into believing lies about itself, your body can only present itself to you exactly as it is.  For this reason, fundamental yoga begins by fostering a deeper connection with the body.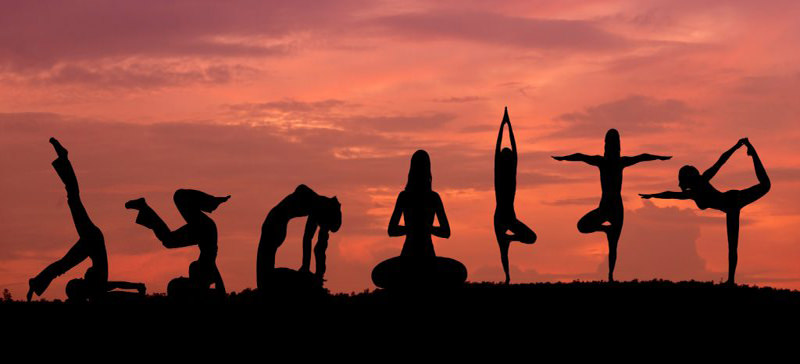 A brief history of yoga
The philosophy of yoga began over 15,000 years ago and the modern interpretations have been credited to the Indian sage Patanjali who lived two thousand years ago and created the philosophical guidebook 'Yoga Sutra' from a collection of 196 yogic poses and chants.  This guidebook is the foundation for most of yoga that is practiced today.  Today, yogic scriptures contain over 84,000 poses and variations, making the field of yoga so large that even experts always have something new to try.
The health benefits of yoga
In recent years, studies have found that the benefits of yoga go farther than simply connecting you with yourself.  Yoga is a fantastic way to improve your strength, flexibility, balance and aerobic fitness, all without using anything more than your body and a mat.  There are plenty of physical benefits of yoga that make it a smart way for you to exercise your body.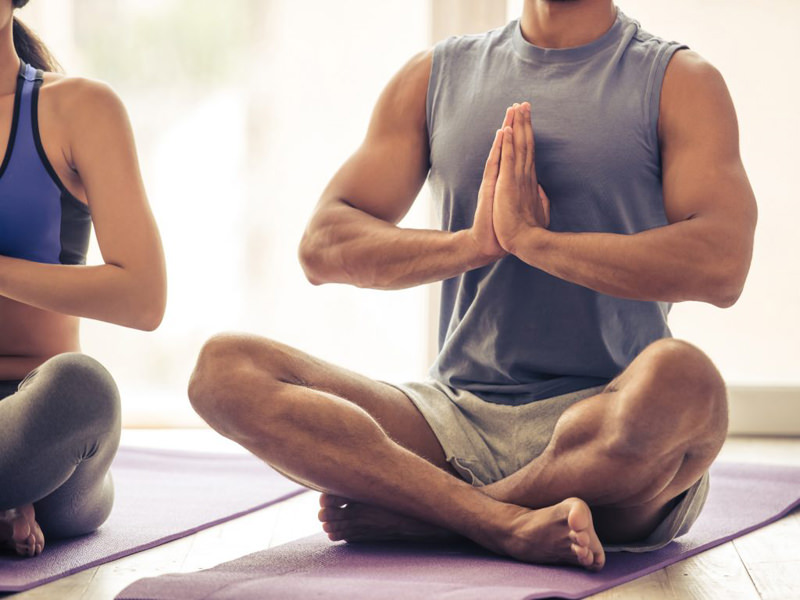 Stress relief
Yoga allows you to live fully in the moment, which can provide enormous relief if you are stressed about things that are beyond your control.  Intensely focusing on your breathing can help you to detach yourself from concerns that aren't grounded in reality and instead allow you to live in the present.
Strength and stamina
It's wrong to think that yoga practitioners don't get a strength workout, they just lift their bodies instead of weights!  Yoga poses rely on leveraging your own body weight around, meaning that your core and shoulder muscles will be activated and get a great workout.  For many people, yoga can be just as effective for gaining muscle mass as traditional strength training.
Flexibility
The essence of the physical side of yoga is stretching your body into different poses that are always just beyond what is comfortable.  Over time, this improves flexibility and strengthens your muscular-skeletal system.
Better body alignment
Practicing yoga regularly can lead to improvements for anyone suffering from insomnia, back problems, digestive problems, or wanting to lose weight.
—
Modern-day natural life hacks, natural movements, natural food Blogs.  Increase your life and improve your lifestyle- Healthy body and healthy mind is the key to a better living.  Adopt these unique natural living ideas, enjoy the benefits and improve your well-being.  Read our blogs at
https://www.naturalcave.com
to lead a better life with happiness.
 —